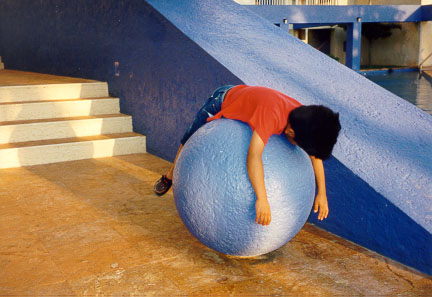 Laughter and tears are both responses to frustration and exhaustion. I myself prefer to laugh, since there is less cleaning up to do afterward. ~ Kurt Vonnegut
It's been a very, very long week and frankly I'm exhausted. Getting back into the swing of things is always harder than taking off for vacation in the first place...but I guess it's official, I'm back in the swing of things (
only took me a whopping week!).
Trouble is, I tend to be in vacation mode when I get back, and just end up procrastinating alot of stuff that has piled up in the first place. I
just
unpacked my suitcases a few days ago, and finally got around to downloading vacation pix and sorting through the mail just yesterday.
Big thanks to my friend, the FABULOUS Claire, who took time out of her life to make my already hectic life less hectic. It is true what Aristotle said,
"A true friend is one soul in two bodies."
Happy Birthday to my dear friend Joycii, who turned 24 today. I'm so glad that you are in my life.
Ok, enough mushy stuff. Back to business. If you haven't already, visit
www.baggagereclaim.com
and let me know what you think. Rumor has it that it's a pretty great site, and we're getting lots of readers but little feedback. Feedback is
always
appreciated.